06.23.23

SLIPKNOT LIVE AT MSG DOUBLE VINYL SET TO BE RELEASED AUGUST 18 WITH EXCLUSIVE PACKAGING AND COLORWAYS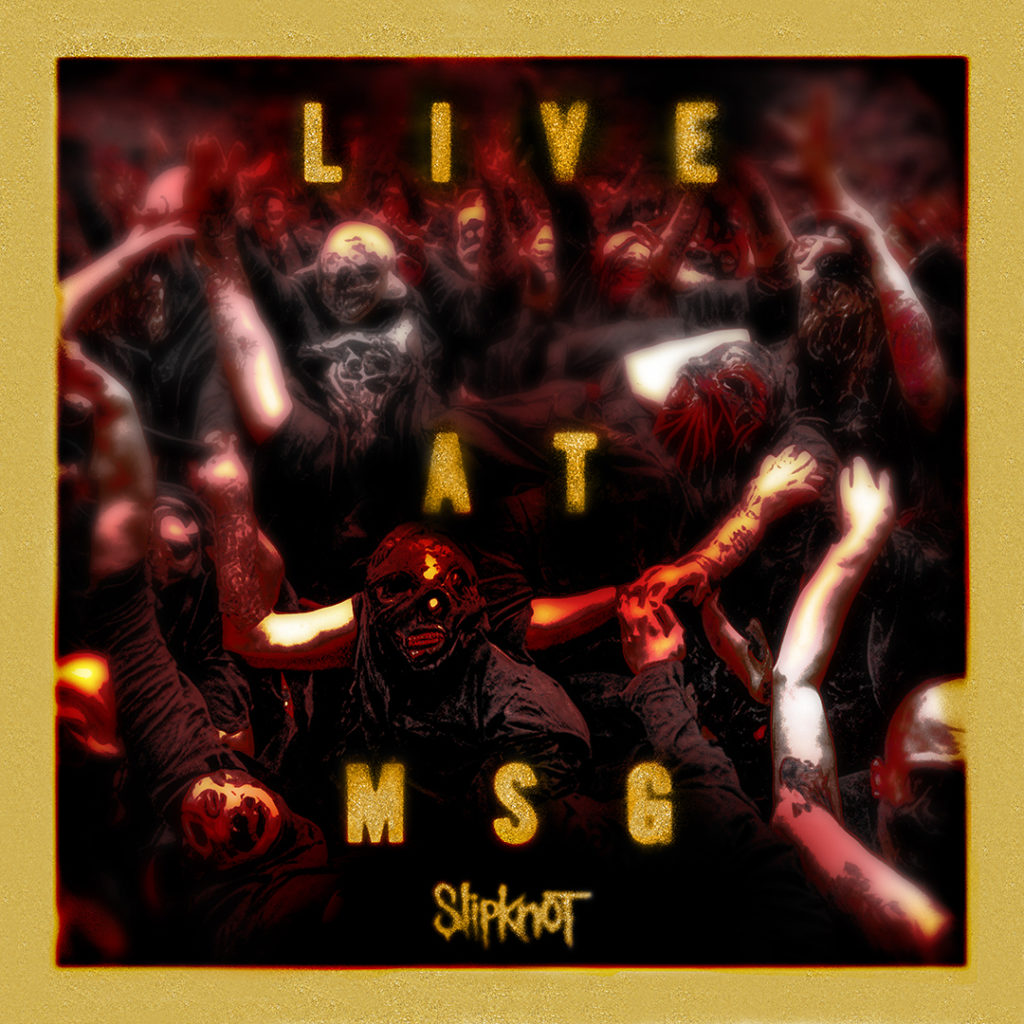 Slipknot has always bent the world to its own collective will. One of countless examples occurred on February 5, 2009, when the band did what few could have predicted when we'd started: Slipknot headlined the World's Greatest Arena, Madison Square Garden.
On August 18, 2023, the concert will be made available for the first time ever on double vinyl with exclusive packaging and colorways to celebrate the 15th anniversary of 'All Hope Is Gone'.
The release will feature new art by the band's M. Shawn "clown" Crahan. The limited edition, custom colored vinyl was hand-selected by the band.
The variants are as follows:

All Retail: Black
Knotfest Exclusive 1: Coke Bottle Clear With Silver Splatter
Knotfest Exclusive 2: Light Blue With Silver Splatter
D2C Exclusive 1: Clear With Silver Splatter
D2C Exclusive 2: Lemonade With Silver Splatter
D2C 3: Black Ice With Silver Splatter
TRACK LISTING:
SIDE A:
A1. (sic)[3:55]
A2. Eyeless [4:15]
A3. Wait And Bleed [2:44]
A4. Get This [4:28]

SIDE B:
B1. Before I Forget [4:22]
B2. The Blister Exists [6:37]
B3. Dead Memories [4:03]
B4. Left Behind [3:28]

SIDE C:
C1. Disasterpiece [5:09]
C2. Purity [6:26]
C3. Everything Ends [4:22]
C4. Psychosocial [5:41]

SIDE D:
D1. Duality [5:26]
D2. People = Shit [4:10]
D3. Surfacing [4:49]
D4. Spit It Out [7:35]